As a part of HBA Europe's ongoing commitment to recognising the vital work of its volunteers, during the recent volunteer town hall, the Q2 winners of the Honoured Volunteer and Spark awards were announced and congratulated.
Individuals who have demonstrated exceptional service in volunteering are recognised by the Honoured Volunteer award. The award is given on a monthly or quarterly basis to enthusiastic and energetic volunteers, demonstrating a strong commitment to HBA through their outstanding volunteer contributions.
In recognition of their excellent service, the following individuals are recipients of the Honoured Volunteer award for Q2: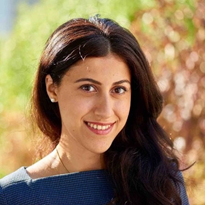 Lilit Grigorvan, nominated by Lena Bieber, HBA Frankfurt president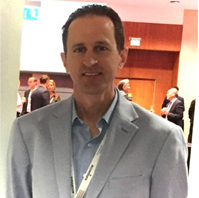 Neil Harnedy, nominated by Diana Lagalante,HBA Europe engagement president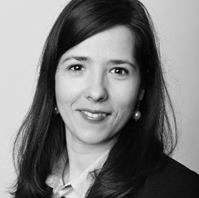 Carla Nunes, nominated by Virginie Sabado, HBA Suisse Romande marcomm deputy director
Awarded quarterly, the peer-nominated Spark award highlights any volunteer who has stood out from the crowd through their "little bursts of awesomeness". It recognises the outstanding contributions of volunteers in any or all of the following areas: attitude, consistency and dependability, leadership, building community by supporting others or by taking on a new challenge that benefits the HBA.
The following volunteers are recipients of the Spark award for Q2, in honour of their exceptional contributions:
Victoria Taylor, nominated by Eva McLellan, mentoring regional director
Michelle McGee, nominated by Diana Lagalante, engagement president
Fenya Lazar, nominated by Bejal Joshi, regional communications regional director
Lauren Kaplan, nominated by Stefanie Keusch, Conferences Sponsorship Team
Gayle Hughes, nominated by Dagmar Albers, affinity groups regional director
Angela Giener, nominated by Dagmar Albers, affinity groups regional director
Sharrin Joos, nominated by Anne-Adélaïde Séguy, HBA Swiss Romande marcomm team
Adriana Binova, nominated by Daniela Fazzotta, accounting and analytics regional director
Xenia von Maltzan, nominated by Jutta Kristen, HBA Berlin president
Romina Oxborough, nominated by Susan MacDonald, HBA London programming team and Andreea Apostol, HBA London president
Tara Isherwood, nominated by Ingrid Marchal-Gerez, chief of staff
Yogeeta Manglani, nominated by Lisa Adams, conferences team and Laura Coyle, HBA London programming team
Congratulations and thank you to all the award winners.
Nominate now for Q3 and annual awards
Over the course of the year, the diverse contributions of volunteers, at the regional and chapter level, are recognised through a range of six different awards, awarded on a monthly, quarterly or annual basis. Find out more about HBA Europe's volunteer recognition programme and its individual awards here.
Do you know a special HBA volunteer who deserves recognition? Nominations for the Q3 Honoured Volunteer and Spark awards are open now until 20 September. Nominations for the annual LEAD, Legacy, Marie Curie and Ms. Everest awards can be made until 5 October. Show your appreciation and nominate a volunteer today.