Halfway through the year, and with summer in full swing, the HBA Europe region marketing communication committee met in Basel, Switzerland for an exciting get-together to brainstorm Q3 and Q4 strategies.
It was the first time the team met face-to-face, and yet it felt like we have known each other since childhood. 
With a welcome dinner on Friday evening 29 June, before a working session on Saturday, the team spent time catching up on life and work, and discussing exciting topics on new trends in life sciences, gender parity and of course, the value of the HBA.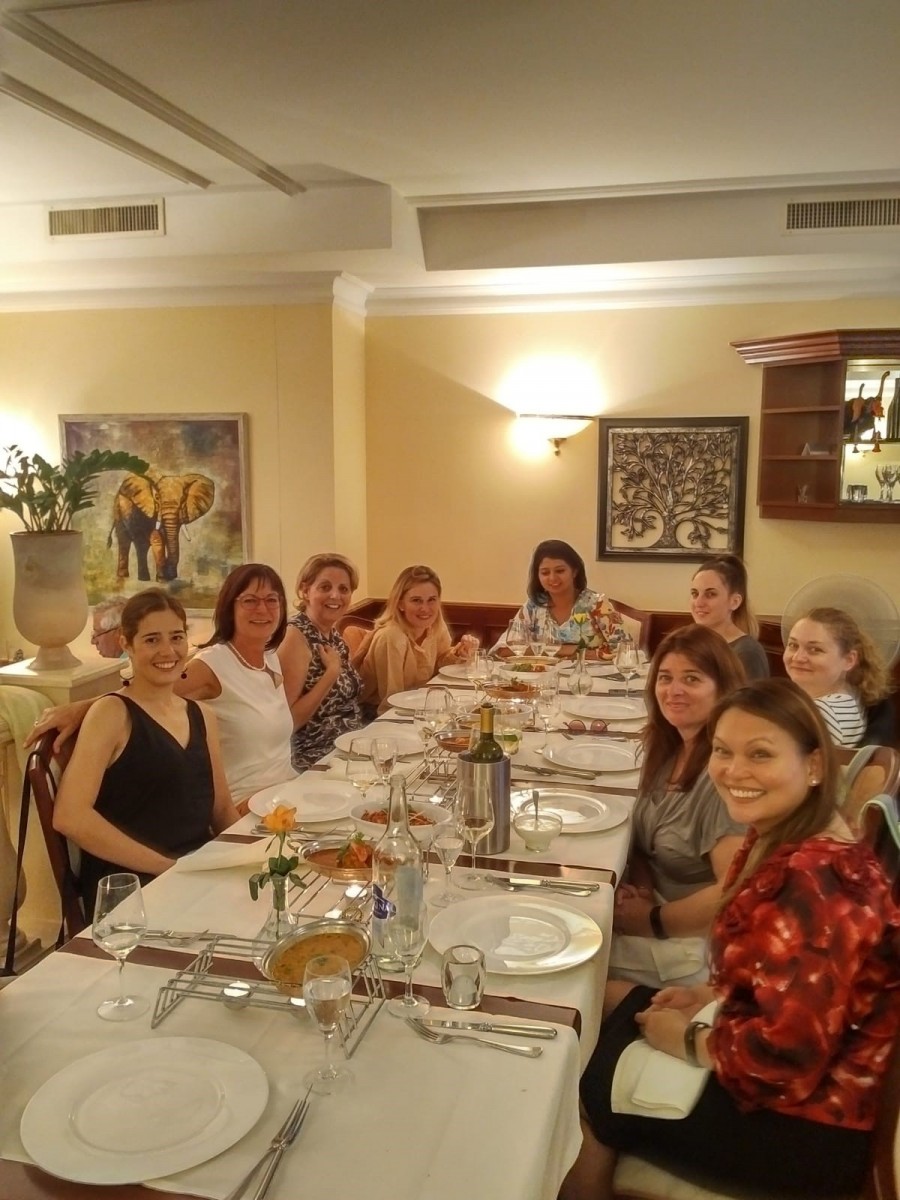 HBA Europe marketing communications committee just before enjoying a meal
Bright and early on Saturday, we headed for our meeting to brainstorm strategy and tactics for the second half of 2018 that will allow us to drive more awareness of the HBA across Europe. We spent time discussing challenges we have faced the past six months, success stories, as well as our strategy as a team moving forward.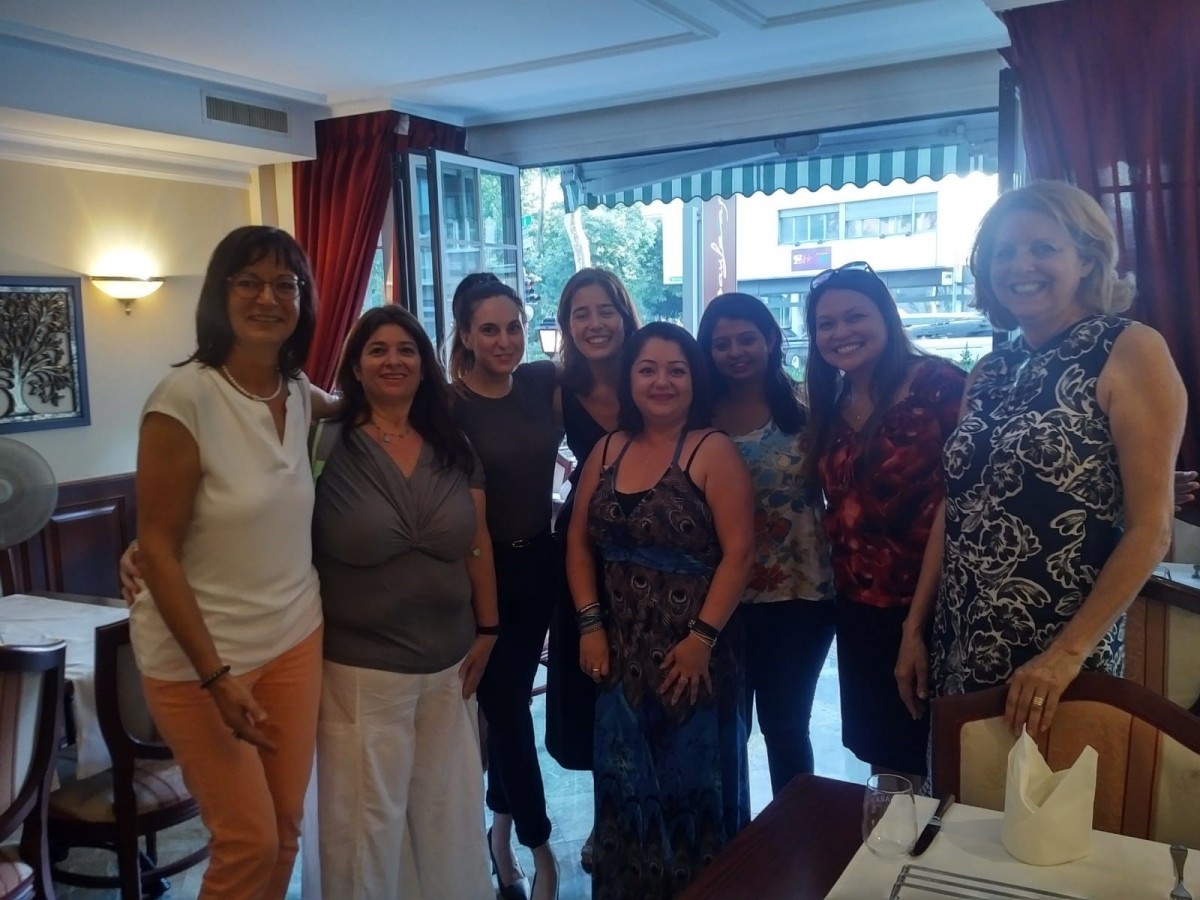 HBA Europe marketing communications committee just before enjoying a meal
At the end, we all walked away with confidence and actions to represent the HBA as an invaluable organization – one that strives to eliminate gender bias by advocating equality across healthcare, pharmaceuticals and life sciences.
And while working and having fun is fundamental, and walking away from any meeting with actionability is pivotal, we should never forget about opportunities to have an impact.
Below are some of key attributes we find are key to any meeting – and what we believe is behind the success of our gathering. 
Agenda
It is absolutely fundamental to have an agenda communicated to your team prior the meeting 
Even if it's covering only a couple of points, it will help ensure all participants in the meeting are on the same page
Understanding
Hearing out your teammates, their challenges and concerns is also pivotal to any meeting, especially one that is informing future strategies
Challenging points-of-view must be captured and never dismissed 
Efficiency 
Sticking to the proposed agenda, as well as the timeframe outlined for the meeting will ensure participants will not get exhausted/bored during the meeting
Make sure points are covered effectively and if something is taking too long, it should be discussed at another time/offline
Synergy
While various points-of-view are pivotal, it is just as important to ensure the team is working toward a common goal
Ask participants what they want to walk away with from the meeting – input is important, but so is outcome
Next steps
Evidently, wrapping-up meetings with next steps is the primary reason teams gather together to brainstorm and discuss ideas
Work with the time you have, and leave enough minutes toward the end of your meeting to define what will follow and when you should reconnect
Actionability
Surprisingly often dismissed is ensuring actions will take place, as oftentimes people walk away unsure of what they are expected to do next, even though they are aware of the next steps
Summarize what each participant is expected to action following the meeting, define deadlines and allow time for them to ask questions
So next time you walk into your team meeting, ensure you tick all the boxes above. 
And if your meeting does not cover some of these points, think of ways to improve it, of where and why things went wrong – allow yourself to think creatively and innovate.
If you wish to become part of an awesome team like the marketing communications committee, check out our latest volunteer opportunities across Europe here.