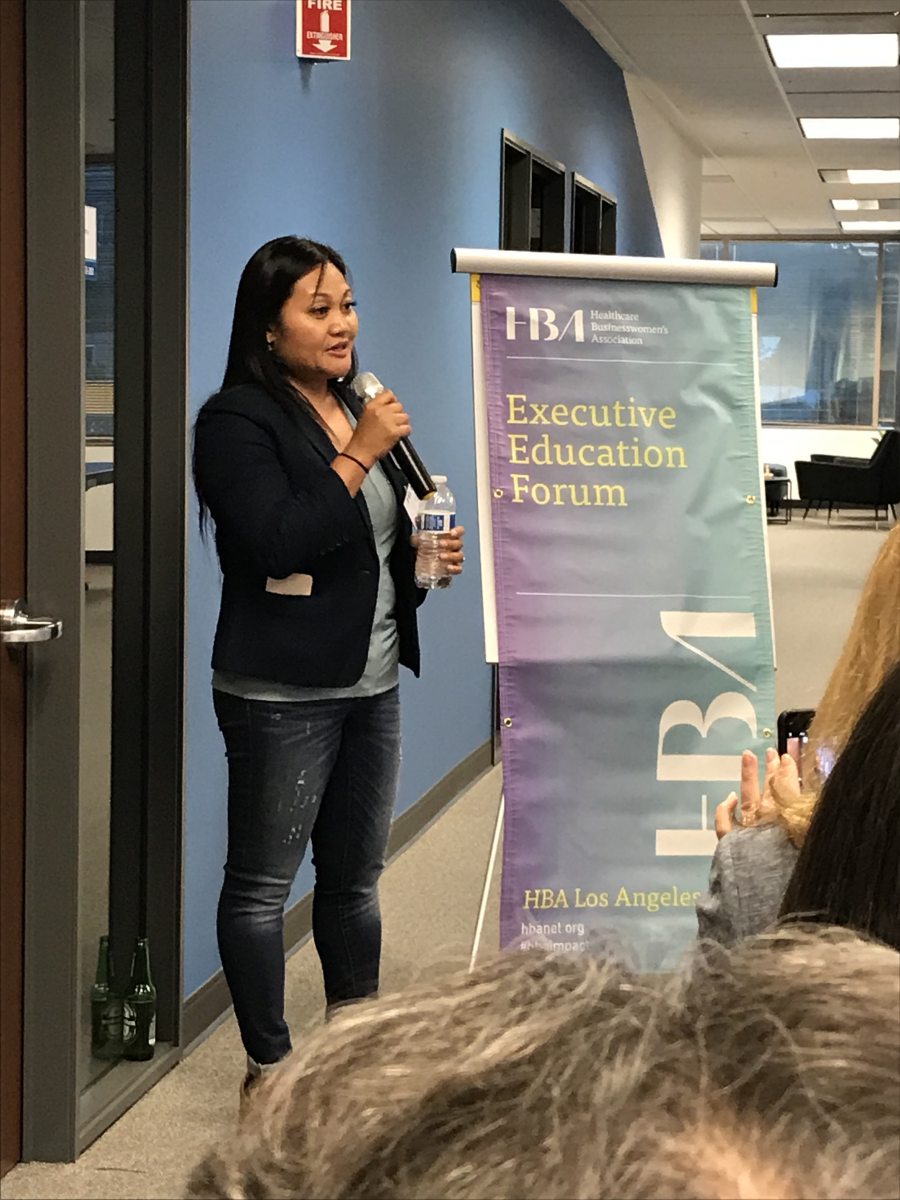 Michelle Fortin, external relationship manager, Amgen's translational sciences function, and program lead of Amgen academic collaborations, serves as an HBA Pacific region corporate relations liaison and brings her scientific and business development background to help customize strategies with the HBA LA board. Her reputation and acumen for maintaining strong professional and personal relationships has been key in building corporate sponsorship efforts for the HBA LA Chapter and members. 
Michelle's positive impact to HBA LA has been immediate. During this quarter, Michelle has defined the HBA corporate partner and sponsor landscape for the greater LA area. In addition, she has facilitated the launch of Amgen's ambassador program, assisting on two ambassador-led events. She has been instrumental in utilizing her business development and relationship building expertise to help Amgen's ambassador program come to fruition and serve as the LA representative to the regional corporate relations committee. Michelle continues to develop and facilitate the execution of strategic plans for the HBA LA advisory board membership.
 
Michelle's interest are in strategic collaborations with the potential to disrupt the healthcare industry by positively influencing the patient journey and creating a new paradigm of how healthcare professionals work. Her enthusiasm to help at programming events on a consistent basis has also been noted and is infectious for others to want to volunteer.  Michelle has gained the respect of the HBA LA board as well as members of the regional advisory board. Michelle has a passion for gender parity, diversity, and networking and has motivated those around her to be a united force for change.