At the recent Meet the HBA: Philly Style event on 6 June, Pat Thierry was recognized with a Spark award by HBA Philadelphia.    
Pat's nomination was based on her 'demonstration of awesomeness with everything she touches' as shared by Kris Granor who is part of the membership team in Philadelphia. Pat has been a dedicated volunteer on membership outreach initiatives since the inception of HBA Greater Philadelphia in 2006 and originated the concept of "Nothing But Networking Happy Hour" when she identified a need for members to get together to network without a formal speaker or topic.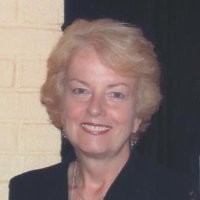 Patricia Thierry
owner, MWP Transcripts and HBA volunteer
Pat has organized numerous Nothing But Networking Happy Hours over the years and became a pro at sourcing the venues, negotiating contracts and executing successful events. Nothing But Networking events have been adopted by other HBA chapters as part of their overall programming calendar. She has also organized and delivered several dine-around and ConnectCafe events in the Philadelphia area.
As a dedicated and innovative volunteer, Pat implements local member email reach outs and contributes great ideas to enhancing the membership experience, including planned welcoming activities for new members at events. If that's not enough to demonstrate Pat's extreme awesomeness, she also contributed to the HBA Fit to Lead affinity group by being a member of the very first Fit to Lead triathlon team, participating in the dragon boat racing event and sponsoring the Bollywood/Zumba: Going Global event.
 
Pat is the president of MWP Transcripts, a full-service transcription company, and is active in local business initiatives in South Jersey. We're fortunate to have her on the member outreach committee for HBA Philadelphia.