The recent "Meet the HBA: Philly Style" event was well-attended with over 40 members and non-members at the MakeOffices location in Center City on 6 June.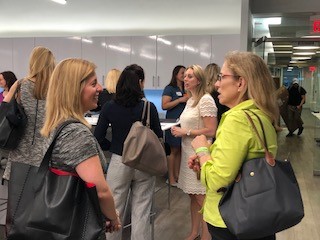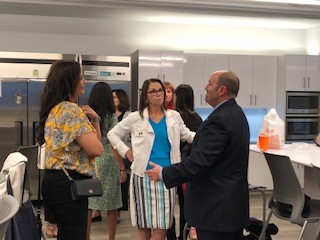 Amy Turnquist, HBA Philadelphia president, presented an overview of the HBA including the benefits and opportunities that an HBA membership can provide. She also shared information about HBA Philadelphia's mission and focus along with announcing two volunteer awards:  
Pat Thierry was recognized with a Spark award for her 'demonstration of awesomeness with everything she touches' as a long-time volunteer on the membership outreach committee. Pat was the driving forward behind the Nothing But Networking events in Philadelphia which now are taking place across other chapters.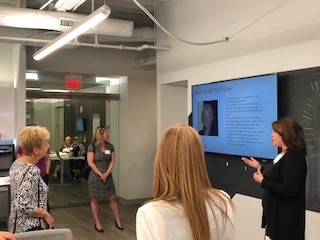 Katie Leighton was recognized with a regional Honored Volunteer award for her outstanding contributions in helping to drive awareness of the HBA and its mission beyond its current base which resulted in media and press coverage of local chapter events and HBA leaders.
Rileigh Gerhart, community manager from MakeOffices, also spoke briefly to welcome attendees and explain about MakeOffices. She shared that the MakeOffices locations offer business affordable workspaces for events, networking and other services.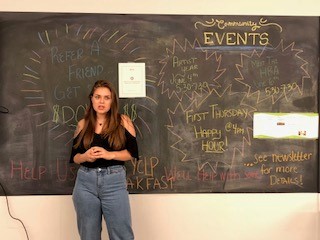 The MakeOffices location provided an excellent venue and cool atmosphere for networking and mingling in their common area and included complimentary beverages. Some attendees picked up dinner from one of the many local eatery options.  
Feedback on the event was overwhelmingly positive and HBA Philadelphia plans to schedule additional "Meet the HBA" events. Stay tuned for more information.