The HBA is continuing to make the headlines across Philadelphia media. In case you missed last month's article, HBA Philadelphia and West Chester presidents, Amy Turnquist (Philadelphia) and Anita Burrell (West Chester) co-authored an op ed article on the topic of gender parity which was published in the Philadelphia Business Journal. The article received additional media pick up where Amy was interviewed on NBC 10 TV and WHYY radio. What a fantastic opportunity for the HBA to gain recognition locally while weighing in on such an important topic nationally.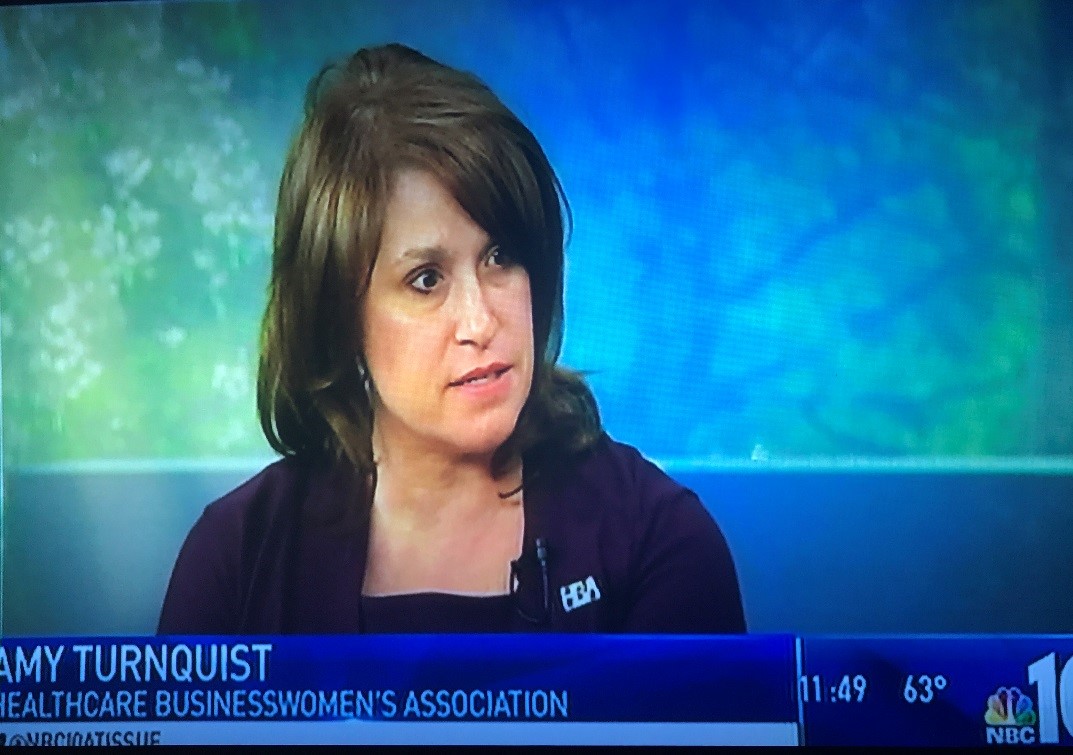 Amy Turnquist, HBA Philadelphia president, attended an event hosted by HBA West Chester on 22 May where Francine Griesing made several strong arguments to help close the gender pay gap. The event was attended by Philadelphia Inquirer journalist which caught additional media attention for HBA West Chester and Philadelphia. Both philly.com and the Sunday edition of Philadelphia Inquirer ran segments which included several highlights from the event and tips on effective networking. 
HBA featured speaker Fran Griesing, founder and managing member, Griesing Law LLC, shared important advice with attendees stating, "It's key for women to join networks, because we depend on them for gender pay parity. That's how you stay informed about what your value is, salary wise, by talking with peers."  HBA Philadelphia president Amy Turnquist was quoted throughout the article and offered her top four networking tips which we've shared below:
"You don't have to run around town and network for its own sake", says Turnquist. Instead, she suggests the following for women looking to network:
Start small. Pick one event that looks interesting or ask a friend to bring you with her/him to an event that they think might be valuable for you. 
Find your fit. Try a few different organizations and a few different event formats to find your personal fit. 
Sign up for a "job" with the group. Once you find a group where you feel comfortable and start to make interesting connections, sign up to join or lead a committee. Become a volunteer. This is where true value is realized, where you cultivate a deeper network, relationships and develop or practice transferable skills. 
Network outside your zone. Don't be afraid to explore opportunities to network with professionals outside of your industry. These connections can expand your professional view and your expertise beyond your current scope. 
HBA Philadelphia is part of the HBA Mid-Atlantic region which has six chapters: Greater Washington, Mainline/Montco, Montgomery Corridor, Philadelphia, Pittsburgh and West Chester. The chapters continue to collaborate on events to enhance the member experience. Not only have the chapters have shown solidarity when it comes to supporting events, they continue to lead with unity and by example.
As HBA West Chester president Anita Burrell reflects on a quote from Ryunosuke Satoro "Individually we are one drop, together we are an ocean." It is truly a feat of collaboration between chapters that has helped create this wave of media attention and stage where the HBA's mission of gender parity is truly advanced.
For new and existing members who are in the greater Philadelphia area and are looking to get involved, please be sure to check out the event calendar. The HBA is looking forward to increased presence in PA women conference in October as well as hosting several engaging events in next coming months.