Dallas- Fort Worth Chapter Members,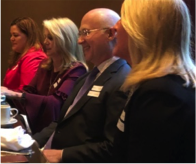 We ended March with another successful and sold out event, Learning from Leaders - An Executive Round Table Discussion. Bill Vollmer (pictured), national sales director, oncology, AbbVie, led the interactive discussion on leadership, career paths and how to use G.R.I.T (Gratitude, Resilience, Influence, and Tenacity) for career success. The attendees all engaged in open discussion about work boundaries, interviewing skills, and the value of sponsorship of women. 
Please make note of upcoming events:  
April 24th: HBA Connect: All About the HBA - Register today for an evening networking event at Sixty Vines in Plano! This will be a great opportunity to get connected with our fellow members, learn more about the benefits of volunteering at a chapter and regional level, and to network in our community. On-site registration is available day of program for $30 (members only).
At our event on the 24th, you will have the opportunity to meet HBA members like Olivia Yarrow. Olivia joined the marketing and communications committee last year and has been gaining valuable experience to help advance in her career. I've asked Olivia a few questions so you can get to know her better: 
How did you learn about HBA and why did you join? 
I was looking to get involved with a volunteer organization in DFW that supports women in business, fosters leadership development and has great networking opportunities. I went to the SharpHeels Career Advancement Summit, and Erica Zeplin (HBA director, marketing and communications) was speaking on a panel. After the event, I reached out to Erica to learn more about HBA, and the rest is history. I love HBA's mission, "To further the advancement and impact of women in the business of healthcare." 
 
What is one thing that people are surprised to learn about you?  
People are surprised to learn that I lived in Denmark for six months through an exchange program. It was an awesome experience, and I am itching to go back to Europe. 
The volunteer roles listed below are still open for 2018. Please send an email to Susan Bergen, HBA DFW wolunteer and membership committee director, if you or anyone in your network are interested in learning more about a role.  
Open volunteer roles:
Membership and volunteer team needs:

Volunteer committee lead 
Corporate connection

Marketing team needs:

Social media
General communication needs (i.e., presentations, e-mails) 
Thanks for reading and for your continuous support!
Warm Regards,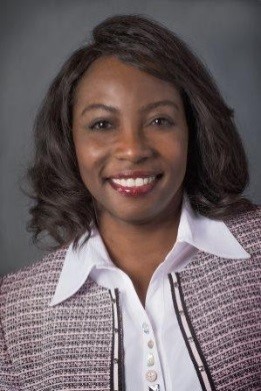 Tanzania Vinson
HBA Dallas- Fort Worth President