Congratulations to Michele Pericci for the 2017 CNJ Legacy award.
The Legacy award honors an HBA volunteer who has served a minimum of five years as an HBA volunteer and has been involved with multiple committee(s)/projects, holding leadership or other role(s) in those committees or projects with a minimum of five key accomplishments to HBA.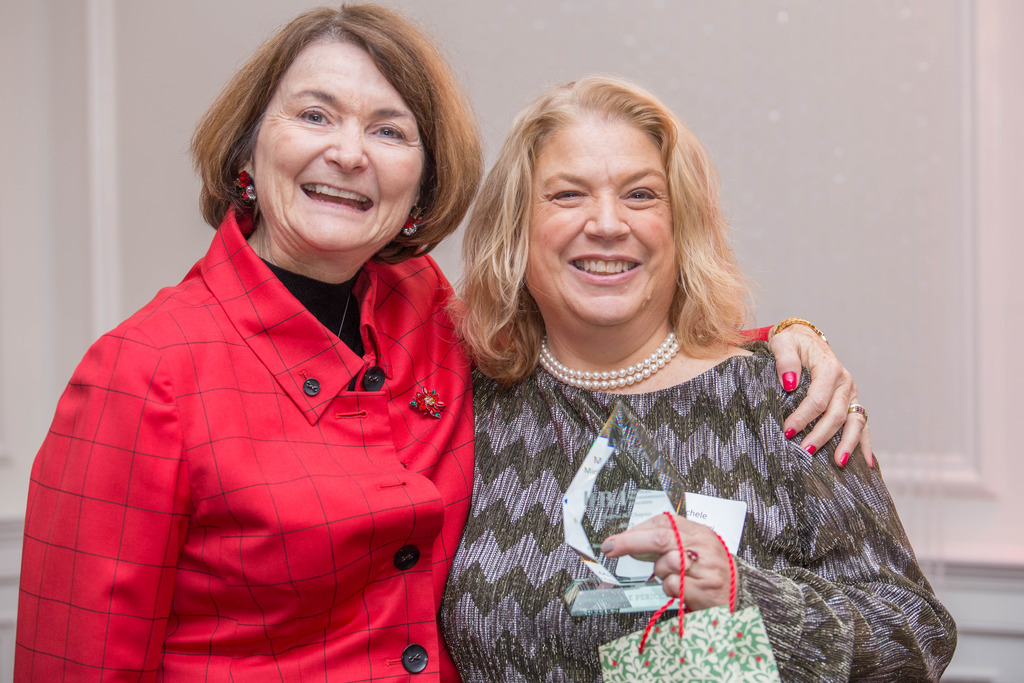 Michele is a great asset to CNJ and HBA, and has served as a volunteer for over 6 years in significant leadership positions as follows, for Metro Chapter, NNJ and this past year, CNJ:
Metro - 2012 – Volunteer engagement committee – volunteer
Metro - 2012 - 2015 – Careers in Transition – volunteer - 2012, chair 2013 – 2015
Metro - 2013-2015 – Mentoring program committee – volunteer
NNJ (Metro) -    2014 – 2015 – director at large – programming
Metro – 2015 – 2017 – EC – treasurer
CNJ -    2017 – 2019 – director of chapter operations
Excerpt from her nomination:
 "I have known Michele for many years, but have had the pleasure of having Michele on my board in 2017, so have worked with her more directly. Michele always has the overall organization in mind as she conducts her business for the chapter. This year, we had a challenge, when our important volunteer engagement board member had to step down early in the year. Michele stepped in to assist Bahar with her programming volunteer needs, and with our lunch and learn staffing most recently. She also keeps the chapter organized with our monthly board meetings, helping me finalize the agendas, running the meetings and issuing timely minutes. Michele has good ideas for advancing our membership, programming (she suggested our six county sweep for our networking events), volunteer engagement and virtually every facet of our organization."

This year, the Legacy award was given at the 2017 volunteer recognition dinner at Basking Ridge Country Club for the HBA NY/NJ region on 12 December. 

We are so proud of Michele and her Legacy award for 2017