HBA Midwest Mentoring Program 2020
New Connections to Lifelong Career Resources
Join the HBA Midwest Mentoring Program for a chance to learn, grow and forge meaningful relationships. 
Mentors and mentees alike will benefit from: 
Exposure to diverse perspectives across healthcare 
Networking with other industry experts and like-minded professionals
Supporting the development of women leaders 
What makes the HBA Mentoring program unique?
Our mentoring circles are small groups that typically include 2 mentors and 2-5 mentees.  This unique structure allows all members to learn from one another in a smaller, confidential setting.
Mentoring circles meet face-to-face and, in some cases, virtually, depending on the needs of individual circle members.
Our mentors are senior-level professionals spanning various health care industries. 
Mentees drive the content discussed in each circle.  As a result, each circle is tailored to each group's development needs.
Mentoring circles provide all participants with an opportunity to develop leadership skills, set and achieve professional/career goals and engage with a wide network of peers and mentors.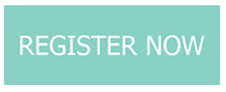 Program contact: 
Karen Murray, director
Check out these FAQs or the HBA Mentoring Program website for more details about mentoring and the program.
Other Ways to Get Involved in the Mentoring Program (Outside of Becoming a Mentor/Mentee)
Become a connector: Mentoring connectors stay in touch with participants, share resources and best practices, help resolve rising issues as needed and collect feedback on the program experience. Connectors attend all the mentoring program events for free. Past mentees or mentors make particularly good connectors. Email us to volunteer. 
Join the Mentoring Program Committee: This leading-edge, high energy committee is a great group with which to learn more about mentoring, take a leadership role, share your expertise and enjoy working with other women who are "paying it forward." Many roles are available with varying time commitments. 
We look forward to sharing this special journey with you.