Athlete profile – June 2017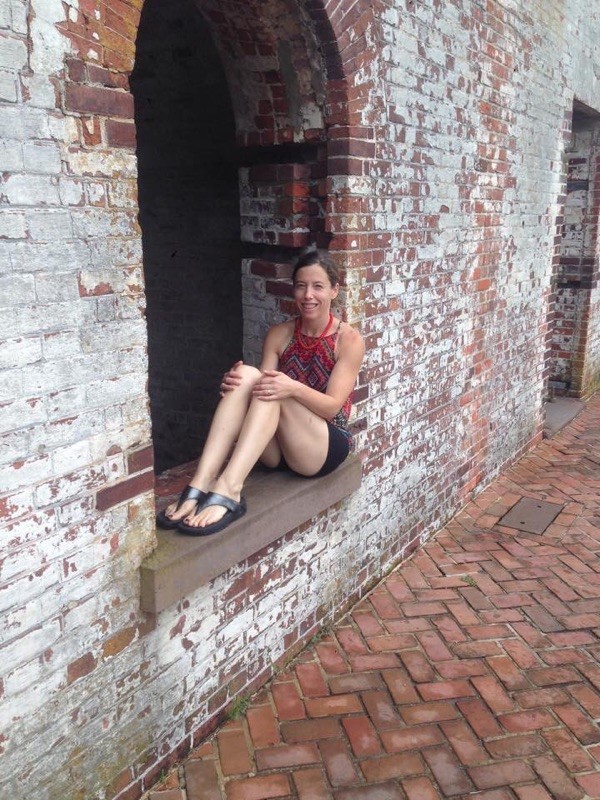 Name:
  Megan Gottlieb
Company:
Shire
Position: 
scientist, discovery therapeutics
Favorite athletic event:
Running or crossfit competitions

What is your background as an athlete?
I was pretty active growing up. I ran track in middle school and rowed crew in high school. My athletic feats took a long pause through college, grad school, and babies. When my son turned two, I decided it was time to get back in the game. I started running again and joined a fantastic crossfit gym and haven't looked back.  

I surround myself with friends who force me to sign up for things, so even when motivation starts to wane, I have this super supportive group that keeps me going. With two active kids and a full time job, we all know it's hard to find time for oneself. It has to be a priority. The stress and anxiety of daily life disappear when I am out running trails, climbing ropes and jumping into pools of mud. 

Describe your most challenging athletic event/experience to date.
I would say the Chicago Marathon. In 2015, I signed up to run for the Multiple Myeloma Research Foundation. In 2014, my brother-in-law passed away after a long battle with the disease. It was so important to me to run this race and raise money for multiple myeloma research in honor of him. I battled a ton of injuries that season and wasn't able to train properly. If it weren't for the cause, I would have backed out for sure. I still remember turning the corner around mile 14 and seeing the cheer zone. I got chills from head to toe. Tears were streaming down my face while a smile formed from ear to ear. It was the most amazing experience. It was a slow, painful run, but I wouldn't change a second of it.
What have you chosen as your transformative event for HBA Boston Fit to Lead and why?
I have chosen the O2X Summit challenge which takes place this year in Waterville Valley, NH. It is 5-7 miles of rugged trail with 2,000+ feet of net vertical gain designed to push limits. 
The concept for O2X came from VO2 Max, the gold standard for measuring cardiovascular fitness. O2X provides human performance training and education to first responders and military personnel, so that they can finish their careers as physically and mentally healthy as they started them. This is like no other athletic feat that I've participated in and I am really excited about the challenge.
How does your experience as an athlete transfer to the workplace?
Confidence, confidence, confidence. I have now completed a handful of marathons, obstacle course races, and nighttime trail running. I completed a Tri without any open water training. These crazy adventures took grit and determination that I wasn't always sure I had. They taught me that I can make decisions on my own without always having the security of validation and feedback from those around me.  I also firmly believe that there is a direct impact between my athletic accomplishments and how I approach collaborations at work. Competing as part of a relay team or in a partner competition for crossfit enhances strategy and team building in a fast paced environment. Success is dependent upon compromise and flexibility. 
Name a random, fun fact about yourself.
I can deadlift 2x my body weight and I love, love, love steamed artichokes.