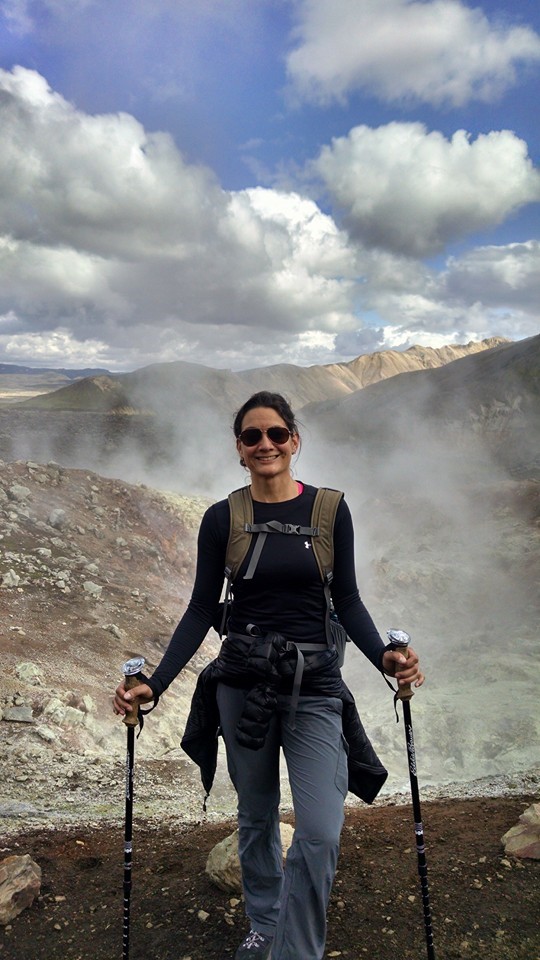 Athlete Profile – July 2017 
Name: Kristie Kapinas
Company: Vertex Pharmaceuticals
Position: Medical science liaison, Cystic Fibrosis, New England
Favorite athletic event: Mountaineering
What is your background as an athlete? Prior to 2012, my exercise consisted of running around in my lab. I've been weightlifting since 2012 and competed in bodybuilding shows. Even though I don't compete anymore, I continue to workout (weightlifting for strength and conditioning) 5-6 days/week. I also hike, rock climb and mountaineer as much as possible - mostly in NH since it's close, but also take the opportunity to do so when traveling throughout the US (CA, NV, AZ, CO, and counting). I recently did a trek through the mountains in Iceland. On the other side of athleticism, I meditate and occasionally do yoga.

Describe your most challenging athletic event/experience to date: The Presidential Traverse of the White Mountains in NH. We over packed for a 2.5 day hike, so had to carry the extra weight. It's hard to know what to bring when the weather can change rapidly on the mountains where the highest global wind speed was ever recorded. The hike itself can be challenging depending on your physical condition, but for me it was more the mental resilience that got me through it. The hike was gorgeous and we saw nature in a way you wouldn't experience otherwise, and it was so diverse. Summiting mountains along the way was a nice checklist of accomplishments too.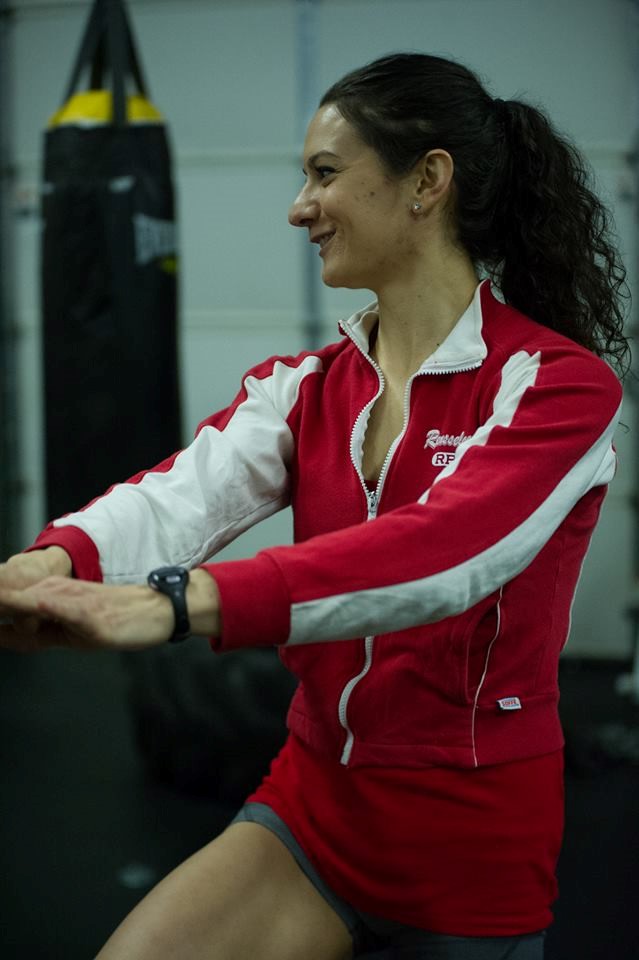 What have you chosen as your transformative event for Fit to Lead Boston and why?
GoRuck in Worcester MA because of physical limitations, lack of interest in other race activities and it supports and brings awareness to veterans. It's a weighted, team endurance walk through metros. You each carry your own weighted backpack and carry a shared weight and American flag as a team.

How does your experience as an athlete transfer to the workplace? I know I can be resilient mentally to get through tasks or projects, etc. I can strategize how to achieve goals and can execute. I can set reasonable goals but also stretch goals. No matter what I do in life, I feel like good planning and some flexibility will get you where you want to be.

Name a random, fun fact about yourself: I grew up in the town founded by Moravians, where marshmallow Peeps are made. It is also known as the Christmas City, where The Rock went to high school, and where Bethlehem Steel flourished, Bethlehem, PA.