The 2020 HBA Annual Conference's three keynote sessions will feature industry changemakers who have leveraged the power of vision to drive innovation.
Stay tuned for keynote announcements as our November conference approaches!
---
Shift Your Brilliance: Lead Differently, featuring Simon T. Bailey
Industries are being transformed at the speed of light. To keep adapting to the changing times, organizations need leaders that reset their mindset. The leadership skills of yesterday will not carry the day in an economy of uncertainty. However, leaders who adopt forward-looking thinking can positively influence the culture of their companies and position it for future success. In this keynote, Simon will share just-in-time insights for leaders of teams and influencers who lead without a title.  
In this fast-paced presentation with Q&A, you will experience a robust dialogue that will yield the following results:
Mental agility practices just for leaders
Three best practice recommendations to lead remote teams
Process ambiguity quicker and execute better
Create a permission-to-innovate team culture  
---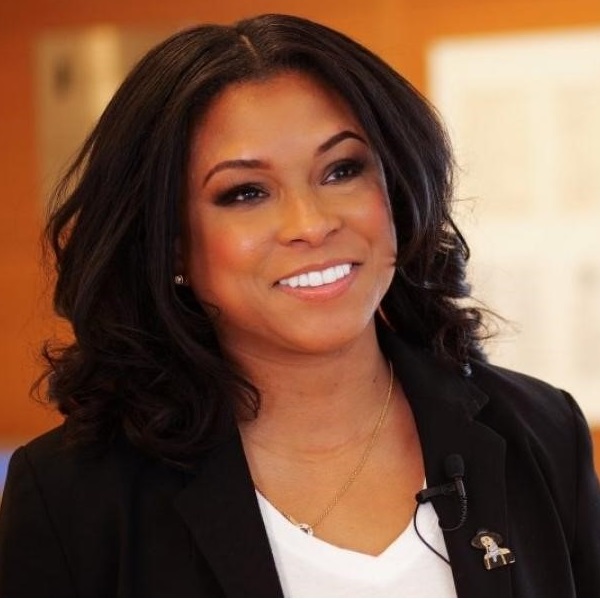 A self-described career revolutionary, best-selling author of The Memo: What Women of Color Need To Know To Secure A Seat At the Table Minda Harts will dive deep into the inequities and unique challenges women of color face in their professional careers and how white women can move from ally to accomplice.
Learn how Minda used her voice and vision to advocate for women of color to start a movement and #SecureTheSeat
Hear what it takes to move from cautious leader to courageous leader
Be inspired to amplify your voice to bring others on board with your vision for the future
Turn your intentions into action to create to change