Celebrate the extraordinary wins of the industry and revel in individual triumphs at the 2021 HBA Woman of the Year on 6 May.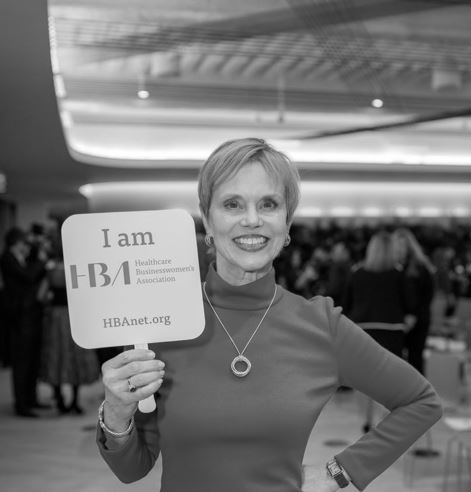 Join the HBA as we:
Commemorate the achievements of Woman of the Year Dr. Sandra Horning, former chief medical officer and head of global product development, Genentech and Roche, and learn about her incredible journey.  
Toast to the 20th anniversary of the Honorable Mentor award as we honor Rod MacKenzie, PhD, chief development officer and EVP, Pfizer.  
Extol the outstanding impact and transformation of our STAR Susan Torroella, chief executive officer, ArmadaHealth.  
We will also recognize over 150 Rising Stars and Luminaries for their outstanding performance, leadership and contributions to our industry.  
Embrace the limitless potential of a virtual experience.
Engage in greater opportunities to enrich your network and inspire others.
Immerse yourself in energizing relationship-building experiences unique to the HBA.
Be energized to achieve your goals and activate your vision by joining us 6 May.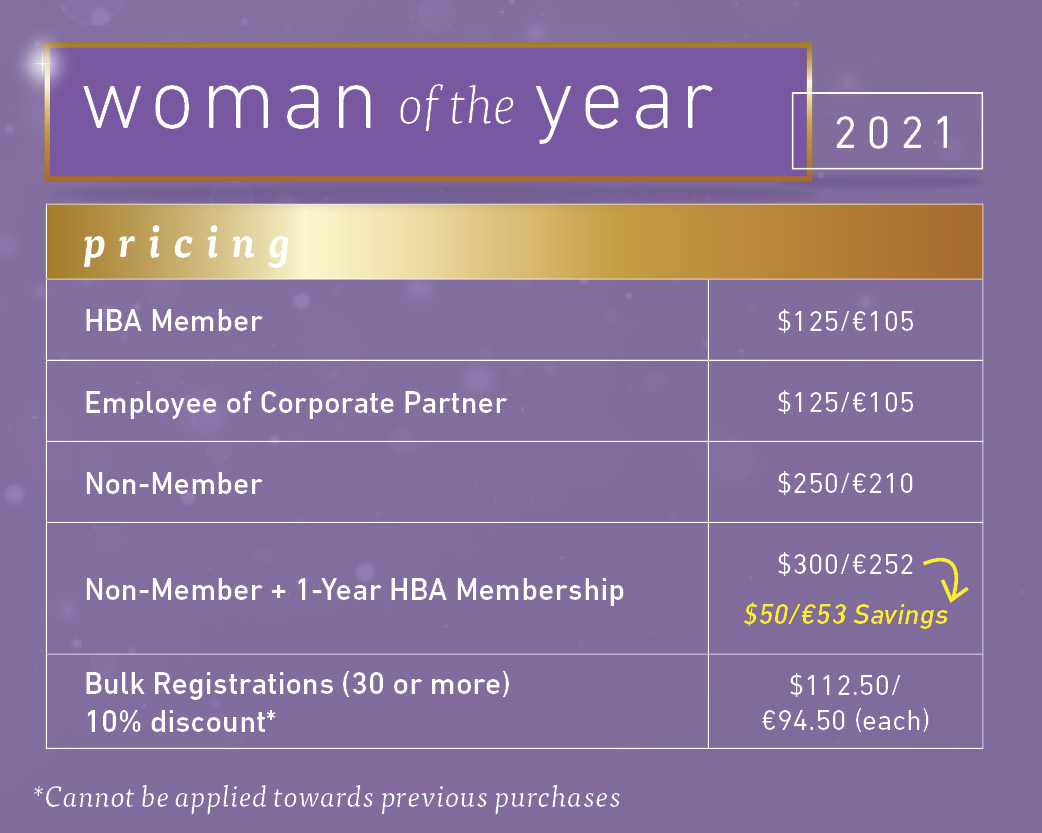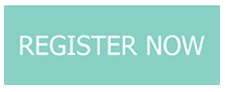 Thank you to our event sponsors
Empire

Broadway

Rockefeller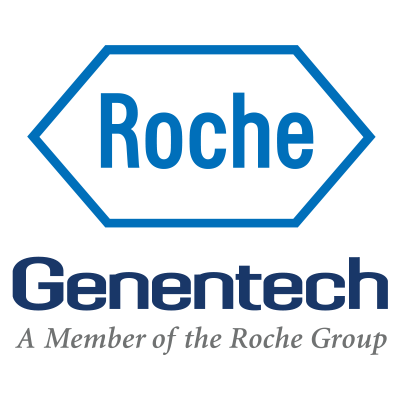 Park Avenue
Johnson & Johnson
Walgreens
Manhattan
AbbVie
Eli Lilly and Company
UCB, Inc.
Grand Central
Abbott
Accenture
Advanced Clinical
Baxter International Inc.
Daiichi Sankyo, Inc.
Deloitte LLP
Doximity, Inc.
EVERSANA
Horizon Therapeutics
Integra LifeSciences
Intouch Group
Ipsen Biopharmaceuticals
KPMG LLP
LexisNexis Risk Solutions Health Care
Lundbeck
Medidata, a Dassault Systèmes Company
Merck & Co., Inc. 
Microsoft
Rubius Therapeutics
Strongbridge Biopharma plc
Demonstrate your commitment to the HBA. Check out the sponsorship opportunities.